Busy day today in Paris !
Today, students had the occasion to go back in time and to visit the Château de Versailles, before heading to the gardens and enjoying a lovely picnic with their fellow participants.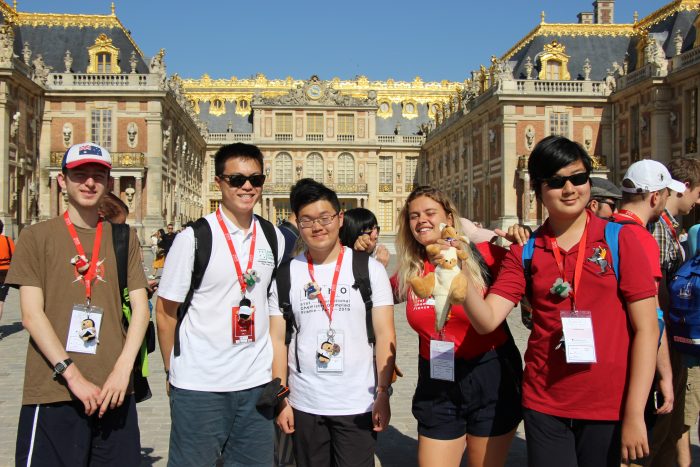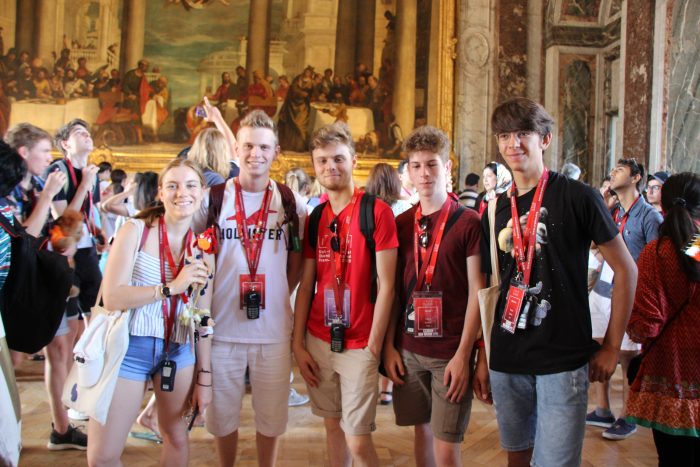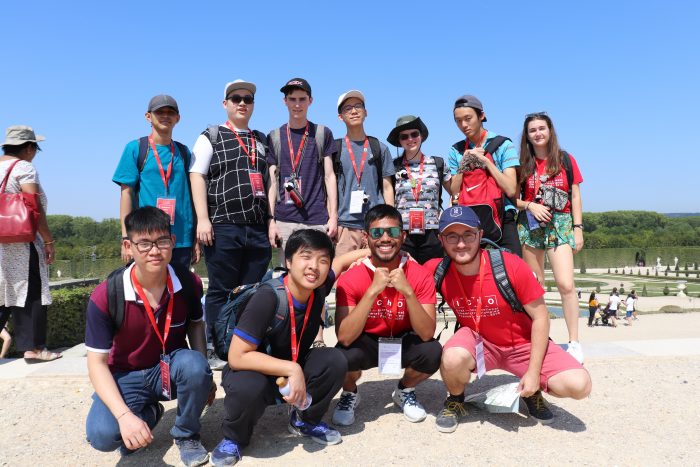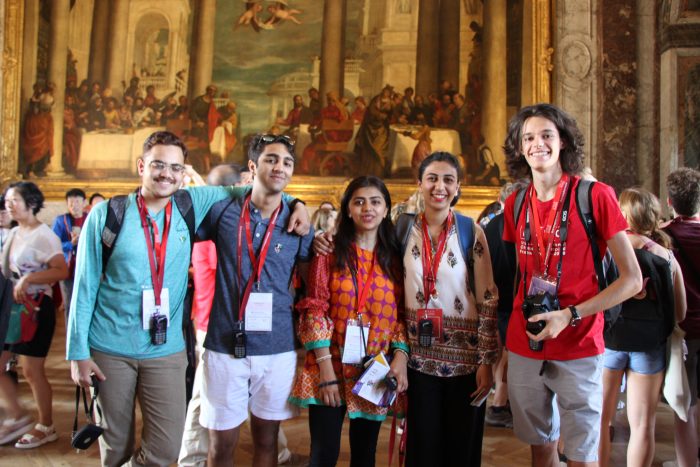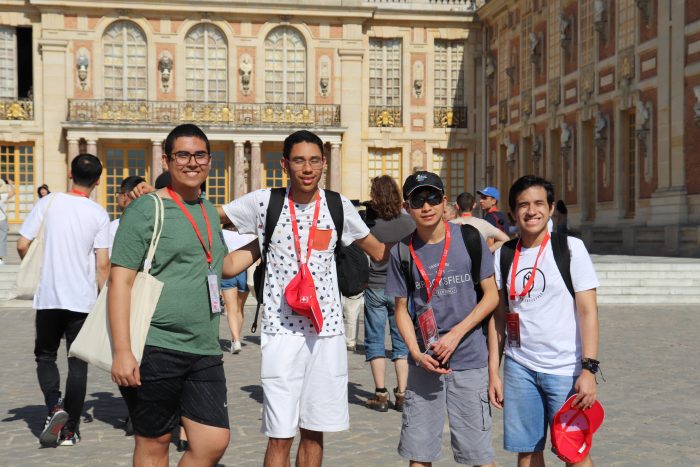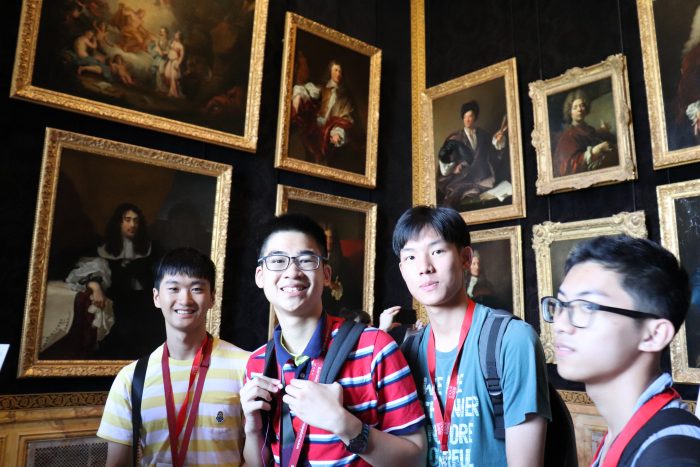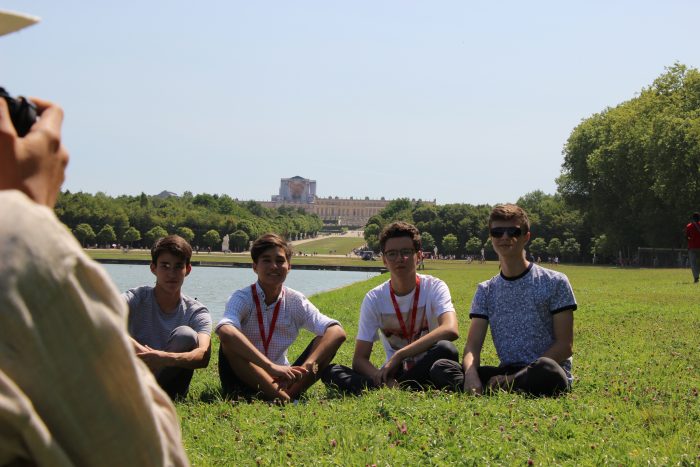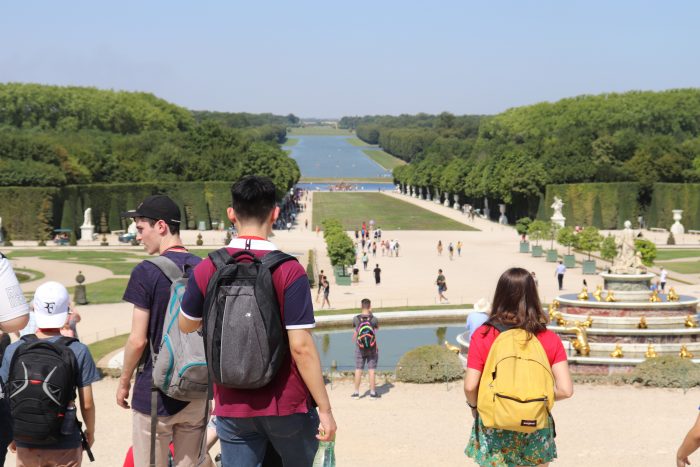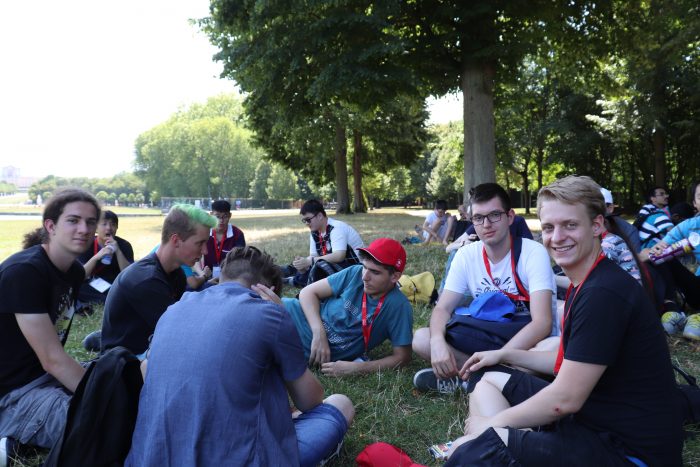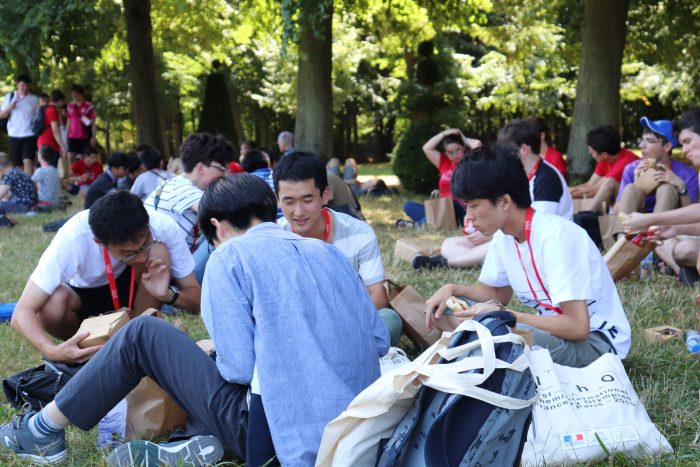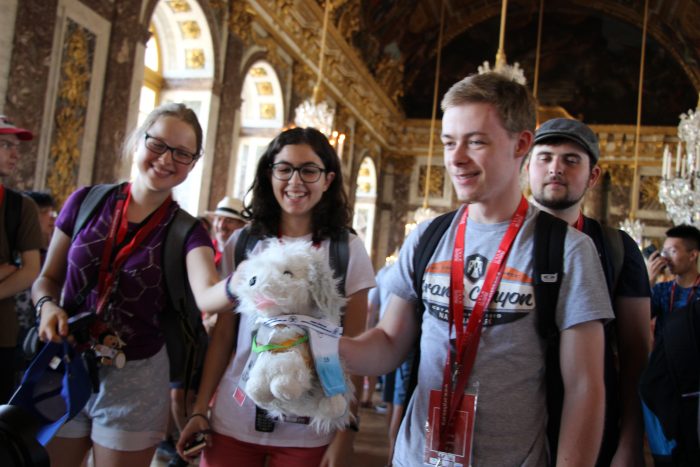 The mascots are never far away!
Afterwards, they headed to Pierre Gilles de Gennes Highschool to listen carefully to safety measures in the wake of the experimental exam.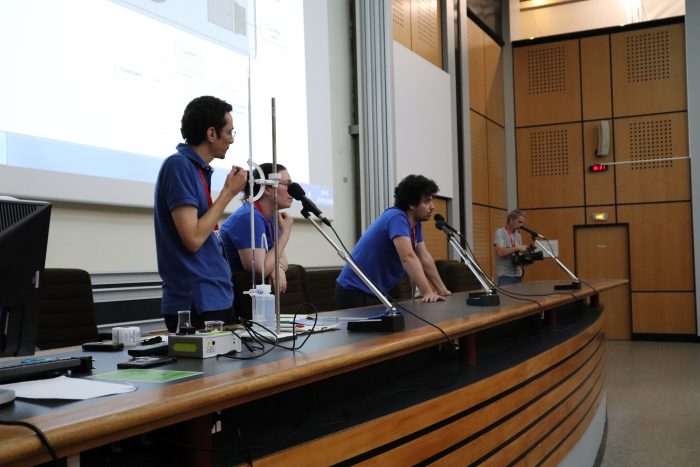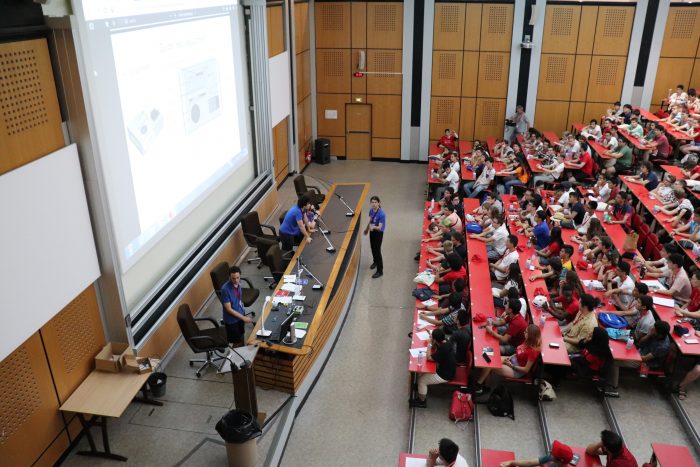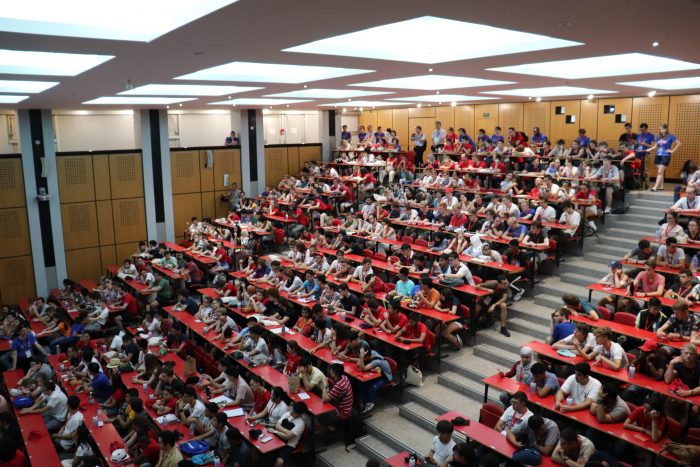 Safety first!
Once safety measures have been explained and understood by everybody, students went back to their accommodation place, the CIS  Kellerman place to test the material useful for the practical exam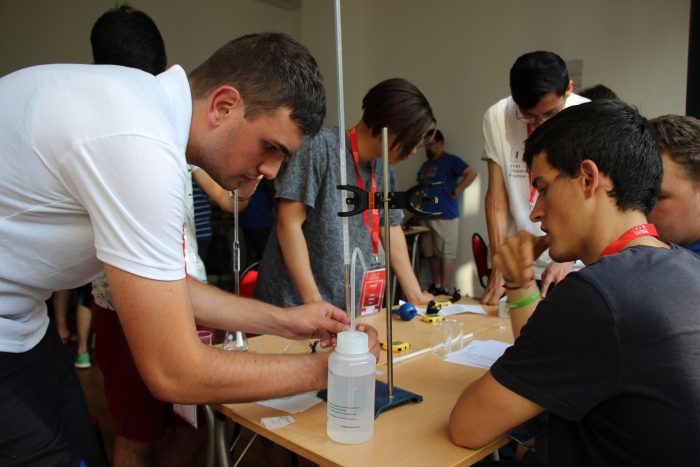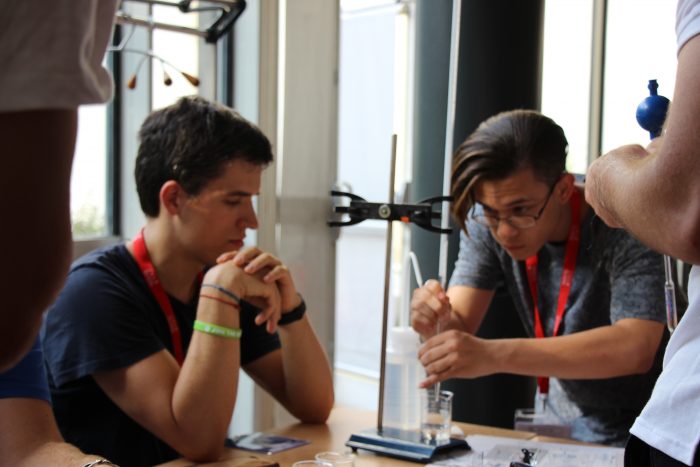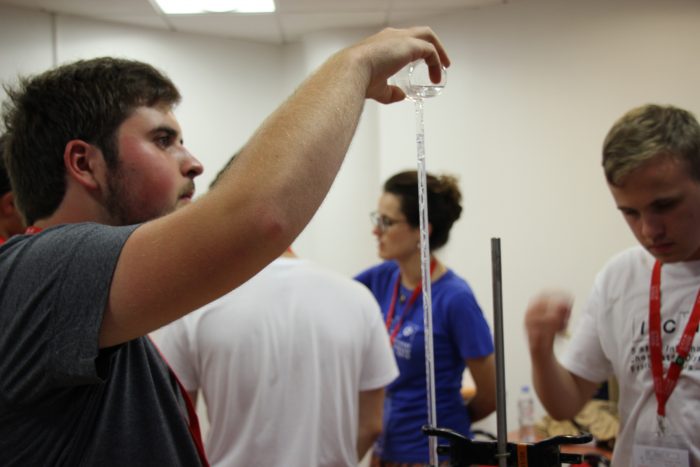 On their part, mentors have been working hard all day long of the translations of the experimental tasks. After a long day, it is time to relax at the Happy Hours!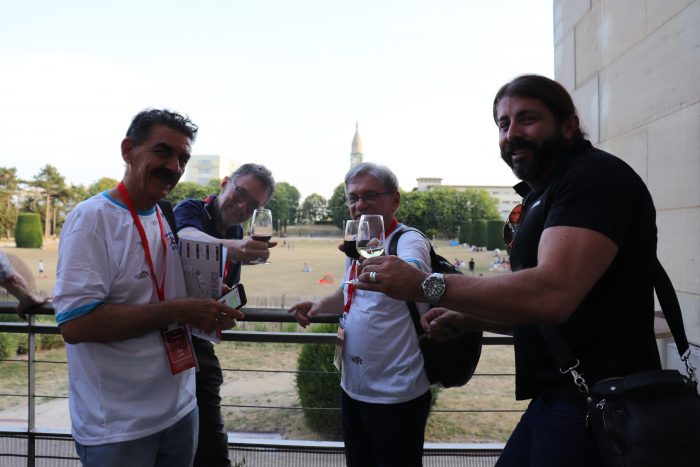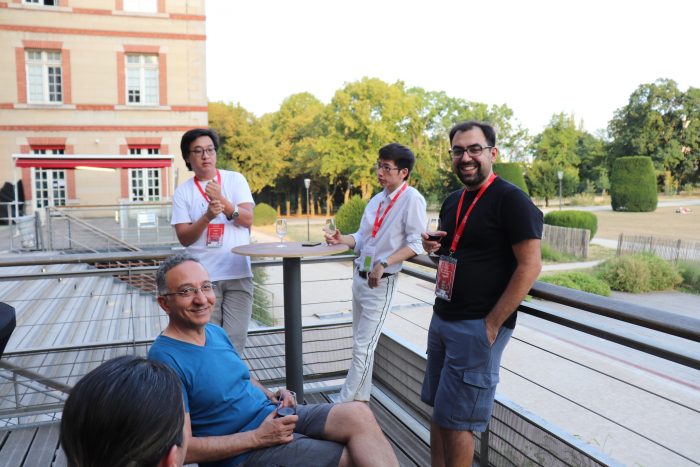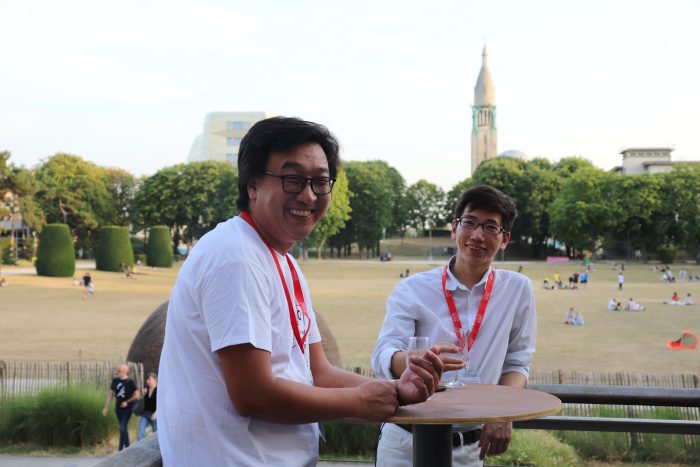 To see more pictures from this day, follow us on Facebook
and have a look at our dedicated photo album!
Good luck to all students for the experimental exam tomorrow!